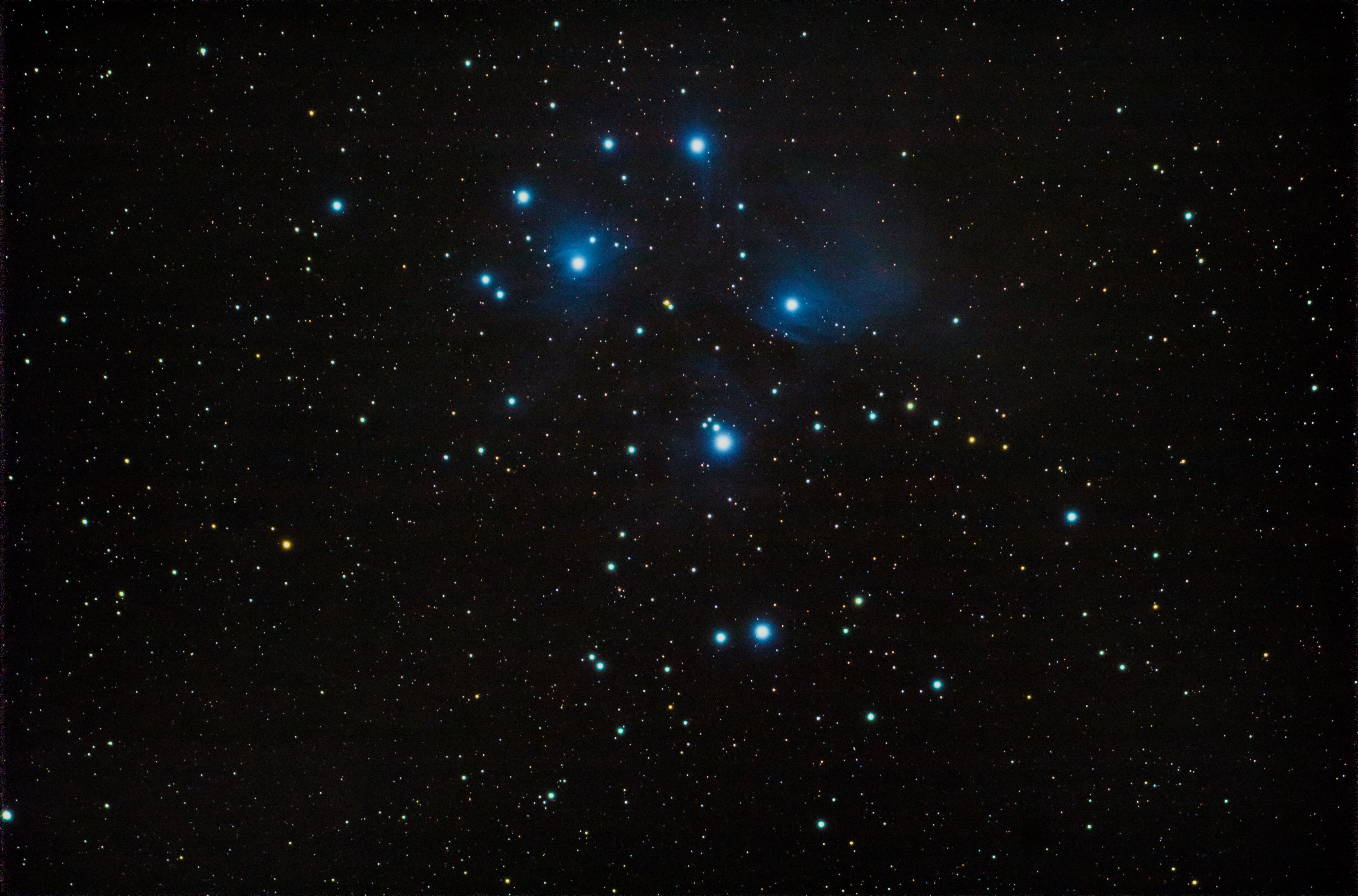 The Pleiades
The Pleiades or Seven Sisters is one of the most instantly recognizable shapes in the night sky. It is an open cluster of more than a thousand stars, but we only see its brightest members. To me it always looks like a question mark. The Pleiades have captivated humans from ancient times to the modern. The Pleiades feature prominently in the starlore of Greek, Druid and Native American astronomical traditions.
The Pleiades is 444 light years from Earth
Shot from Templin Highway, California October 16th, 2020
The Pleiades - M45
Telescope - Explore Scientific ED80
Mount - Skywatcher HEQ5 Pro
Camera - Canon Rebel T6i
Aperture - f/6
Shutter - 30 seconds
ISO - 800
33 light frames | 9 dark frames
16.5 minutes total integration time
Images calibrated and stacked in AstroPixelProcessor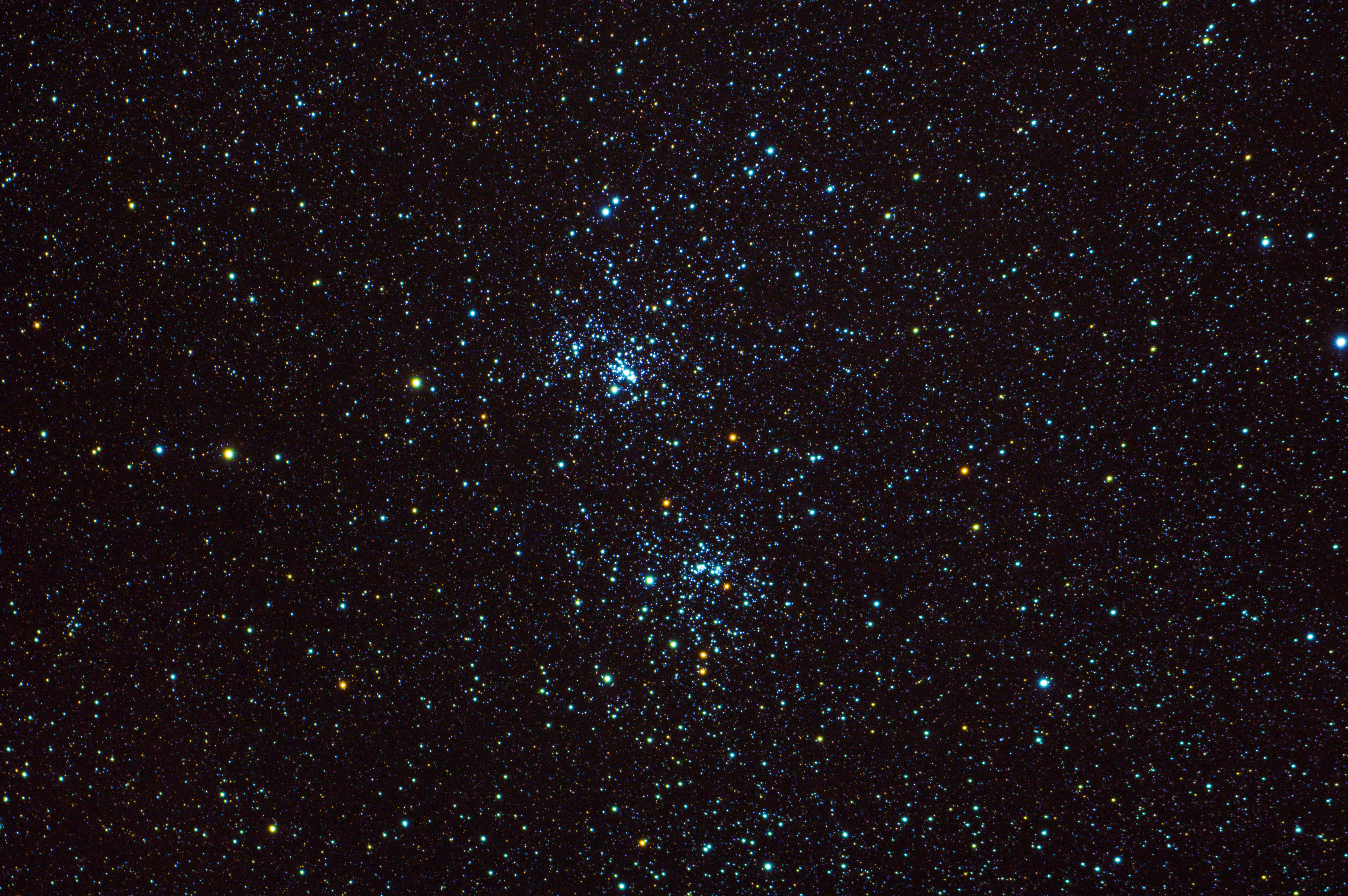 Double Cluster
The Double Cluster in the constellation Perseus is a pair of open clusters that are close to each other and approximately 7500 light years from Earth. There are more than 300 blue white supergiant stars in each of the clusters, as well as some prominent red supergiants as well.
Shot from Stovepipe Wells Campground, Death Valley, California November 14th, 2020
Double Cluster - NGC 869 & NGC 884
Telescope - Explore Scientific ED80
Mount - Skywatcher HEQ5 Pro
Camera - Canon Rebel T6i
Aperture - f/6
Shutter - 30 seconds
ISO - 6400
38 light frames | 21 dark frames | 143 bias frames
19 minutes total integration time
Images calibrated and stacked in AstroPixelProcessor