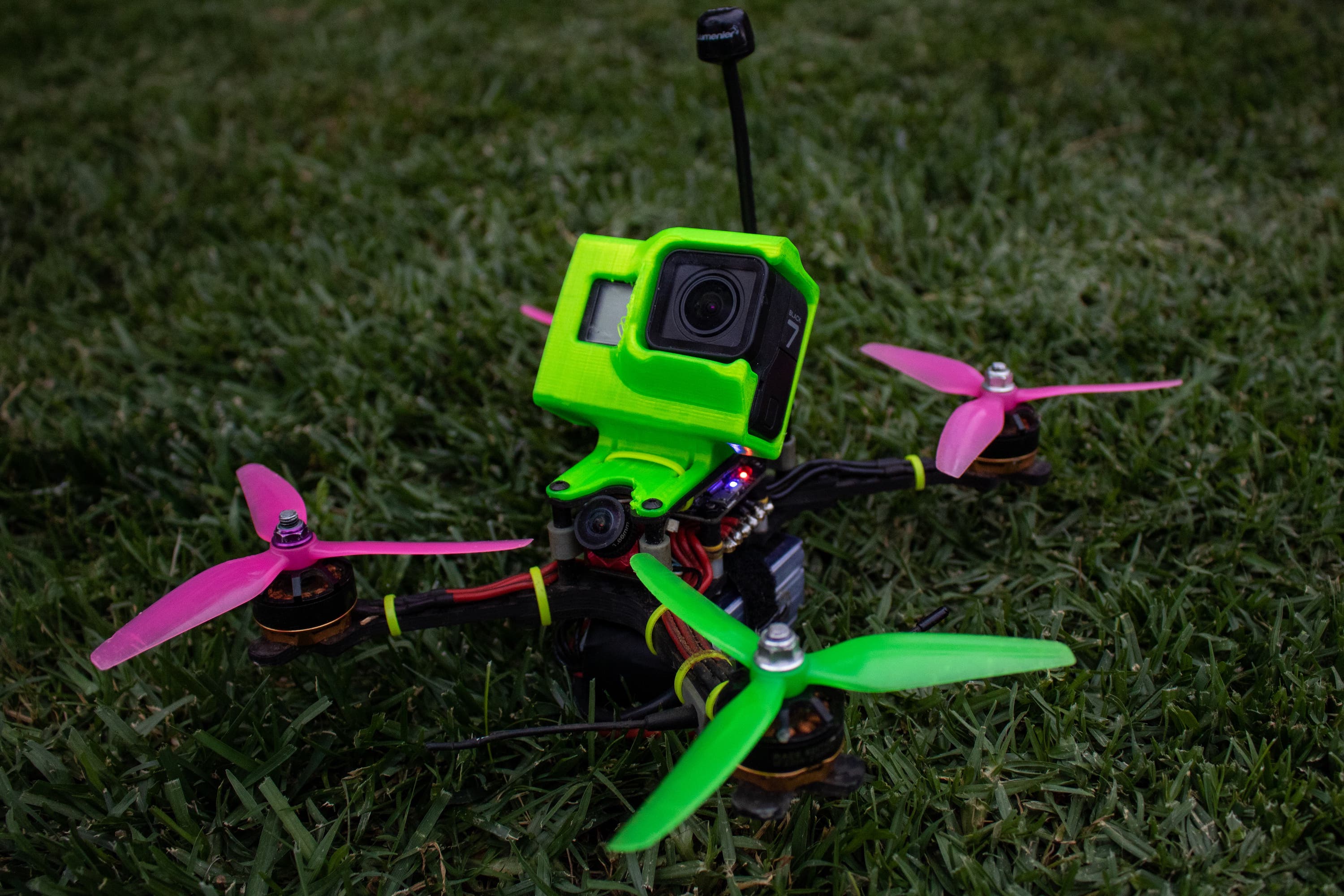 The Source Two is a lightweight 5" drone with an underslung battery. It pulls great stable footage with a GoPro, even in severely windy conditions. It is capable of running two different battery setups for different purposes.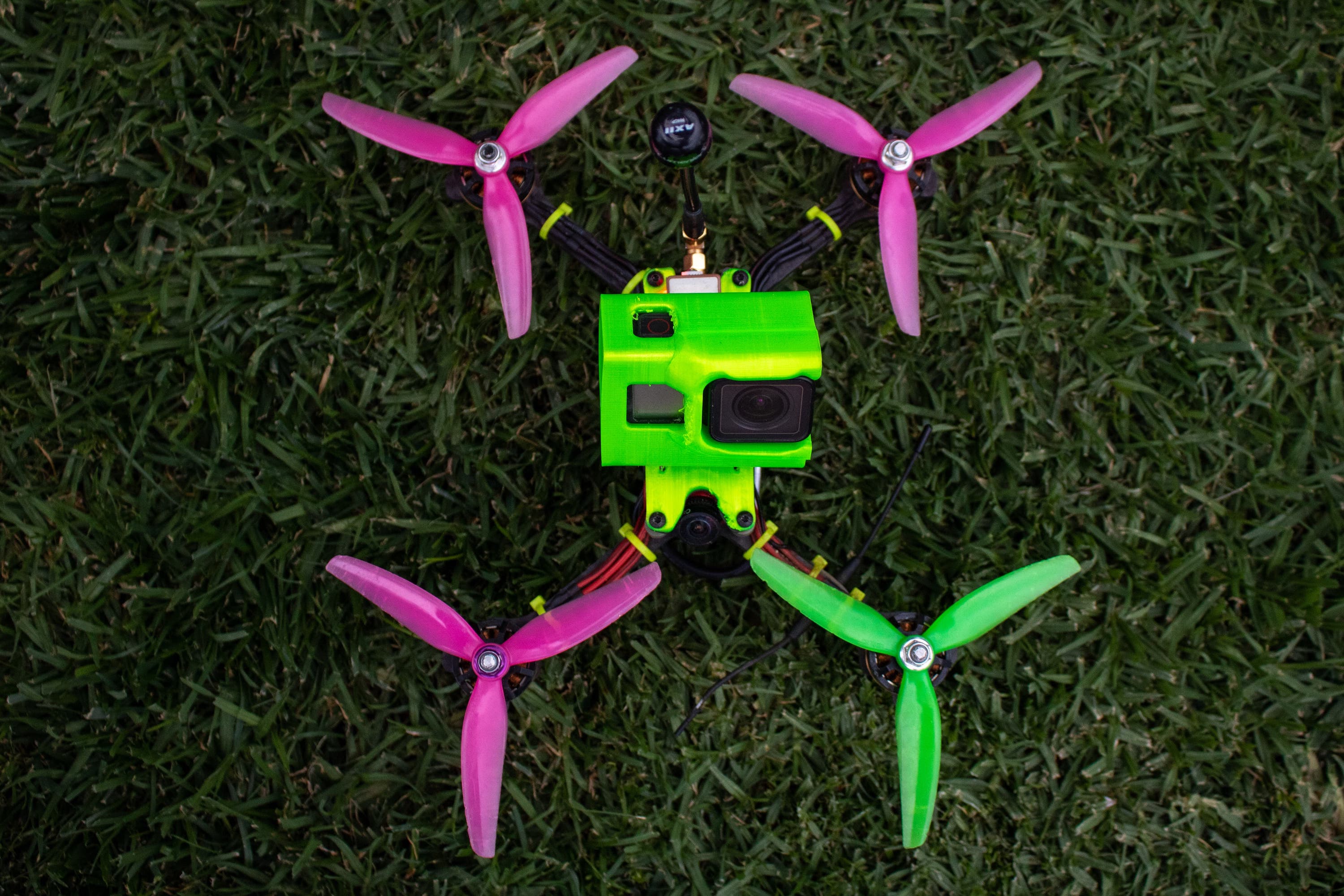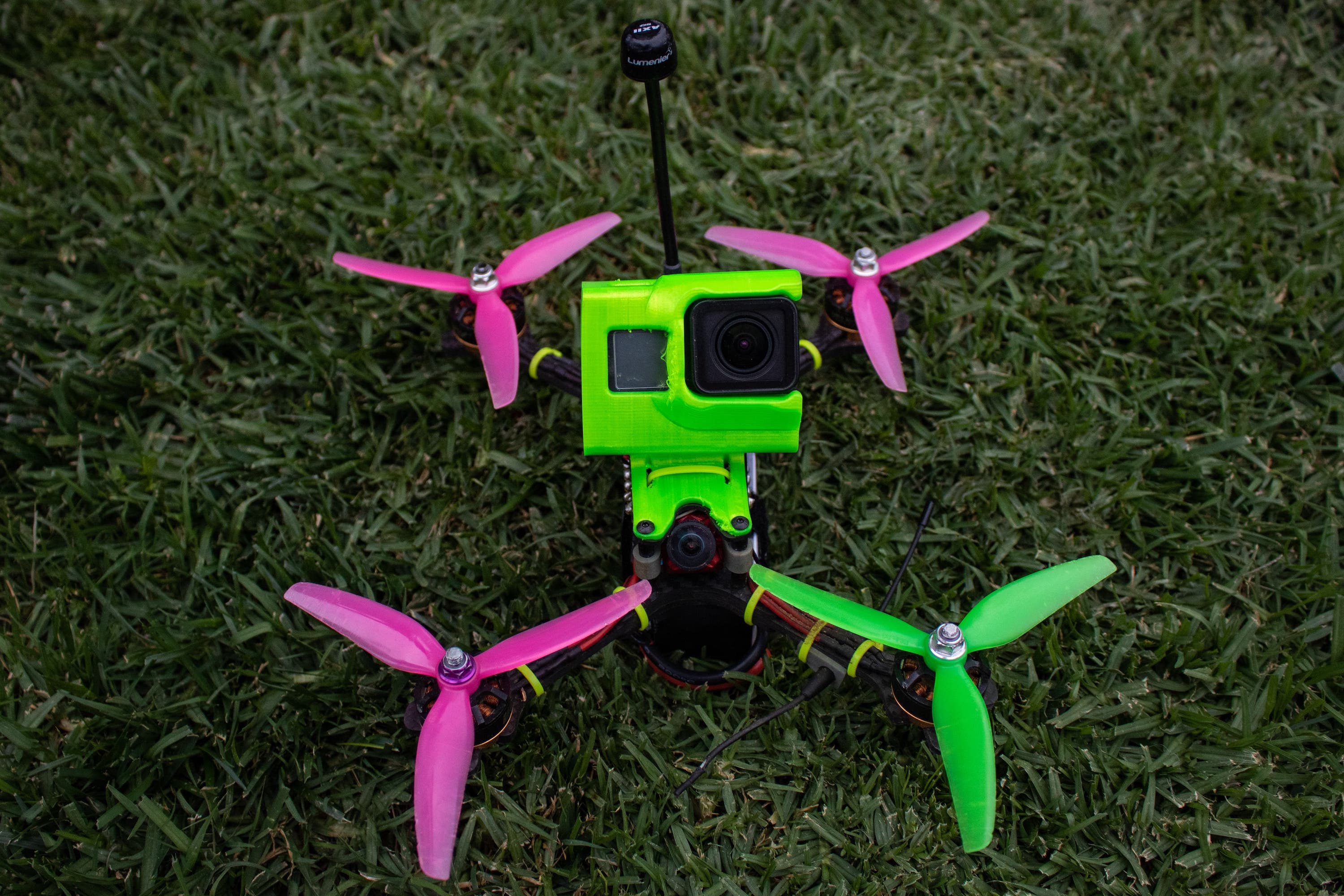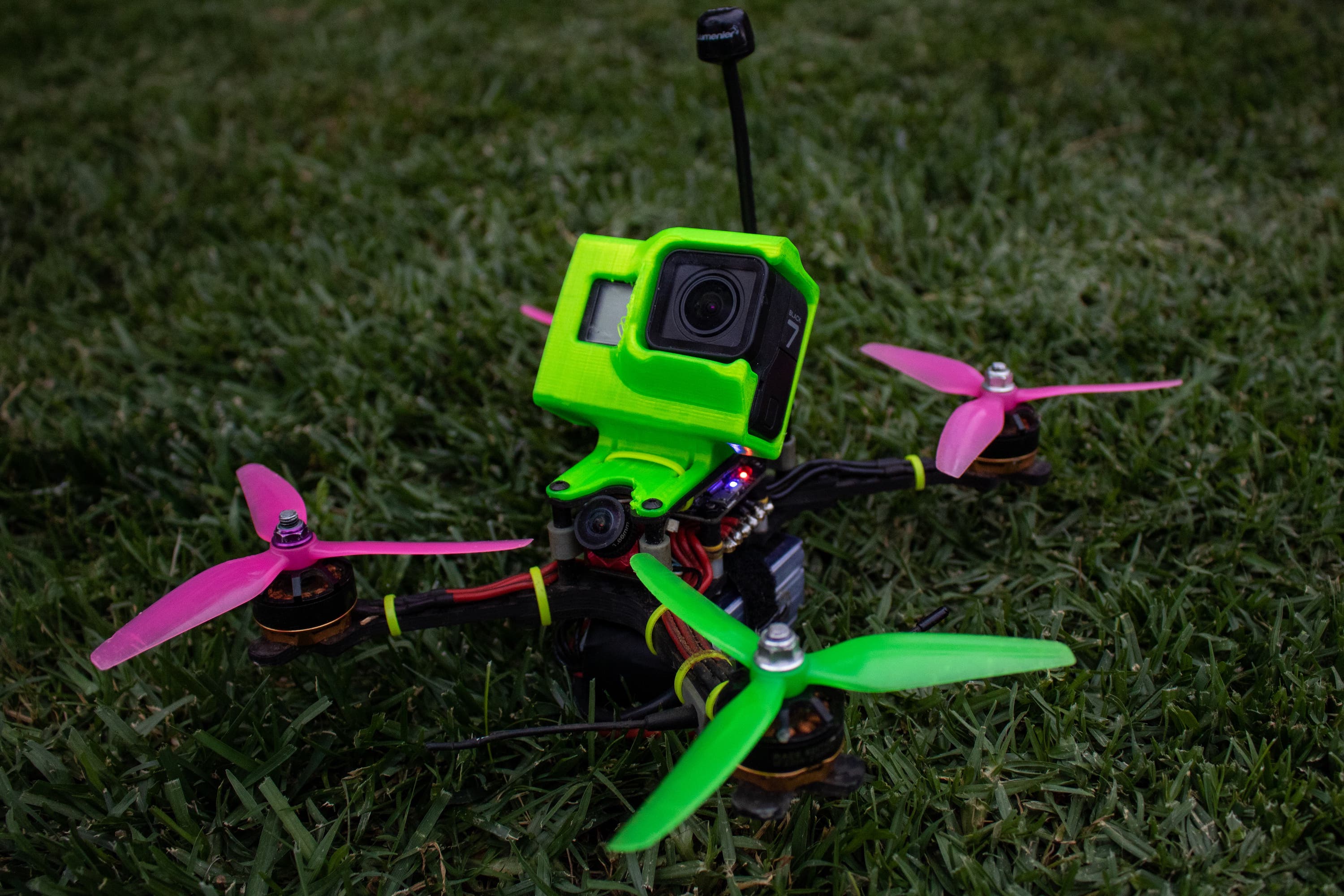 On a 1500 mAh 4S pack, it is very light and agile, with a very high thrust to weight ratio. With this setup it is excellent for freestyle and just throwing the quad around. It is very very smooth on BetaFlight 4.2 with RPM filtering.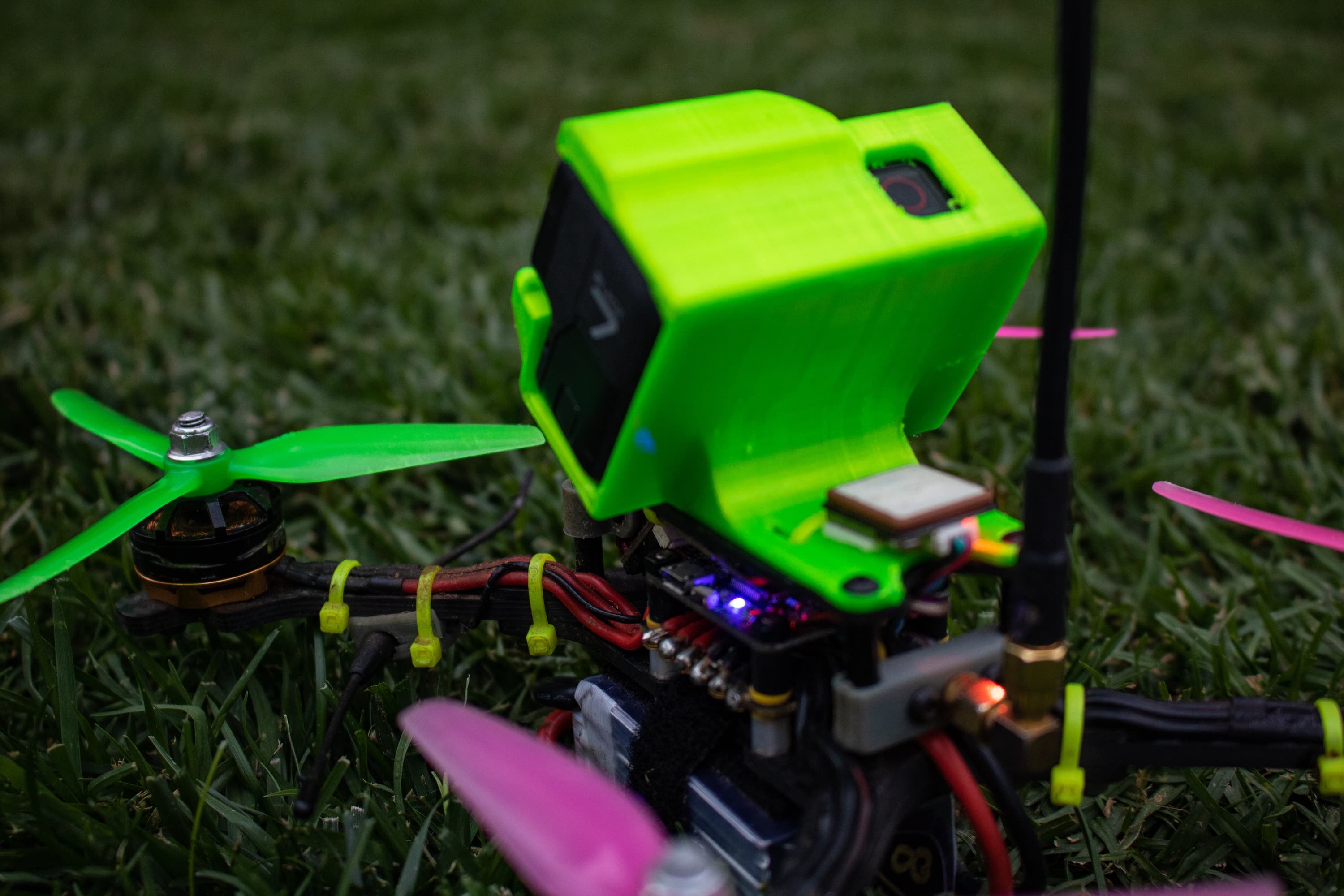 On a 2600 mAh 4S pack, it is excellent for long range cruising and covering long distances with lots of flight time. This ability to do hybrid setups makes this quad very versatile, and is my go to FPV drone to take on trips.
Here are some videos demonstrating the long range, freestyle and cinematic possibilities using the Source Two -
These are the parts used in the Wholesome FPV Source Two -
TBS Source Two Frame
Matek F722STD Flight Controller
Holybro Tekko32 Metal 4-in1 ESC
iFlight Eco 2205 2400KV Motors
Ethix S3 Watermelon Propellers
Gens Ace 2600mAh OR GOLDBATT 1500mAh 4S LiPo Battery
Caddx Ratel Starlight FPV Camera
TBS Unify Pro32 HV 5.8GHz Video Transmitter
Lumenier AXII LR 5.8GHz Antenna
TBS Crossfire Nano RX
Immortal T Antenna
TBS M8N GPS module